I am a hobbyist, often with too many orchids. I can exchange my orchids with you, provided you donate to either the Make A Wish Foundation Wisconsin or the MACC Fund. Alternatively, I can donate to these causes with your funds.
The donation values are often half the price at eBay, Amazon, or at an online orchid nursery.
Orchids are available for pick up at my residence, 1/2 block south of the University of Wisconsin–Milwaukee. Can contact: marshall@dermer.com
Oncidium Sharry Baby ($15) grows 20 in-long spikes with beautifully colored red/brown and white flowers that offer a chocolate/vanilla scent. This plant is about 18 in tall and 18 in wide. It is a division and in spike!
This orchid grows best in bright, indirect light. I keep a bamboo skewer in the sphagnum moss and water thoroughly when the skewer's tip is nearly dry. Then I water with tap water and follow up with fertilizer diluted to 1/4 the recommended concentration. (Why waste fertilizer?) Oncidium Sharry Baby is easy to grow at indoor temperatures.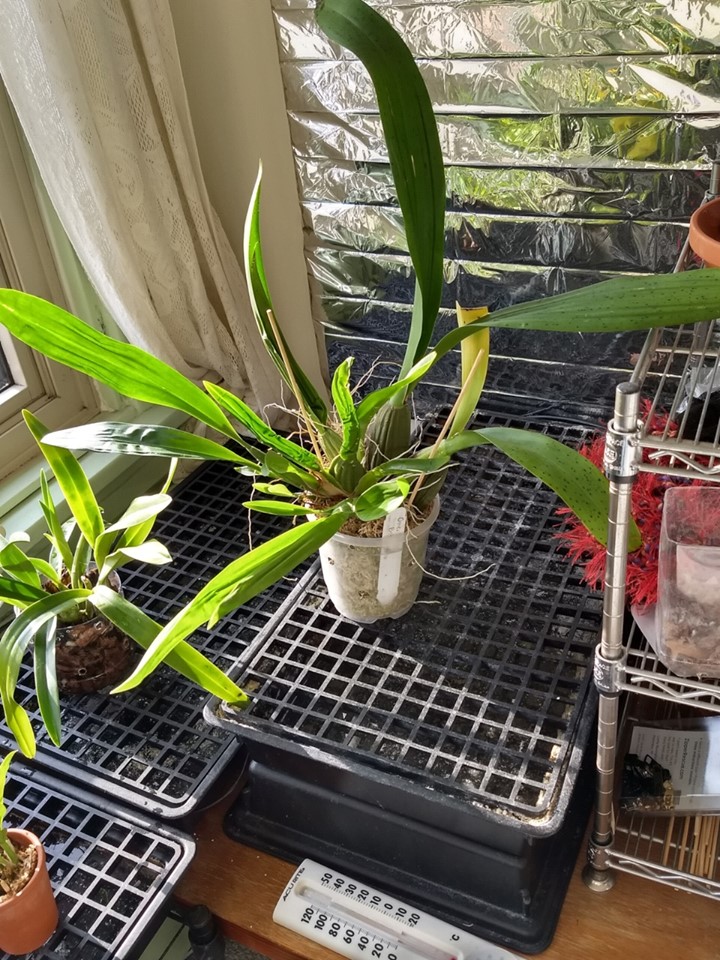 Phaleanopsis Cornu-Cervi ($20) Such beautiful flowers on this 14″ tall by 8″ wide, easy to grow orchid. Don't cut spike for this is a sequential bloomer. Had three blooms when photographed; has more now.
Purchased three years ago from "The Orchid Trail," Morrisville, NC. Not likely found in a local store or nursery.